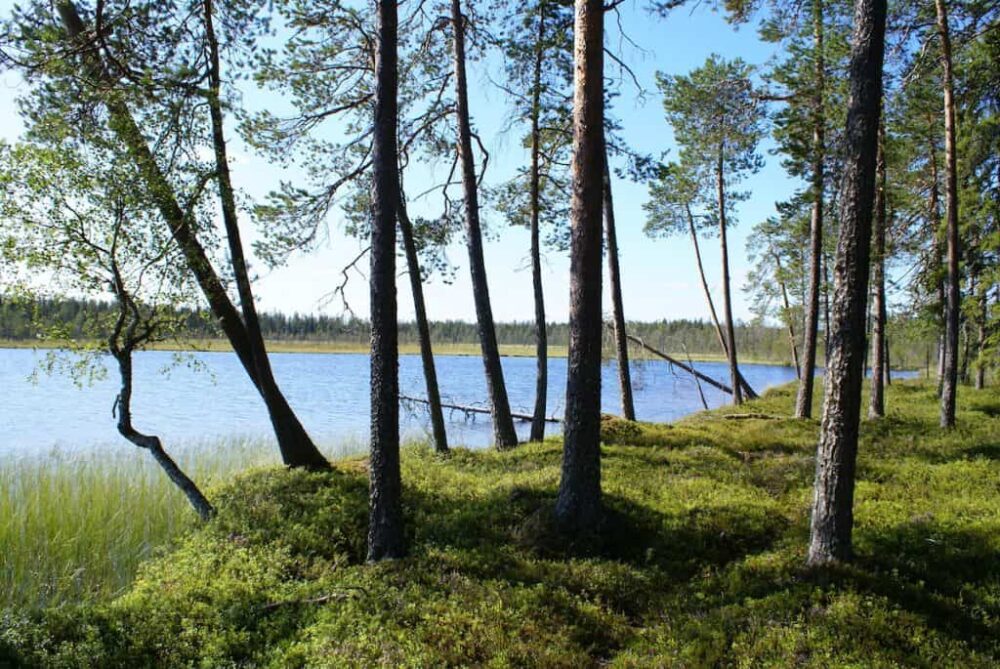 Kylmäluoma Hiking Area
Level: (* *) two bears
Founded in 1979, the relatively large Kylmäluoma Hiking Area is in Taivalkoski, by main road 5, about 45km south of Kuusamo.
The terrain is mainly dry pine forest, characterised by steep ridges following the bodies of water. The trails on top of the ridges have great views down to vast open lakes. Kylmäluoma has remnants of old meadows and logging sites, and there are old structures pertaining to reindeer husbandry. Forestry is allowed, but only in the scale that is not detrimental to the recreational use.
The area is great for hiking, fishing, berry-picking, bicycling, and canoeing. In winter, you can go skiing or ice-fishing.
Kylmäluoma is well-loved destination for families. Kylmäluoma Outdoor Centre and camping area are good bases for making short day-trips to different attractions. The Hiking Area does have a wilder side, where more experienced hikers can test their skills. For winter fun, there are 4-9km skiing trails.
Kylmäluoma in a Nutshell
Taivalkoski, North Ostrobothnia
Area: 74km2
Founded in 1979
Further info:
Driving instructions:
Main road 5 has signs to Kylmäluoma. There is a sign and an entrance gate at the intersection of the road leading to the Hiking Area. From here, the camping area is 2km away.