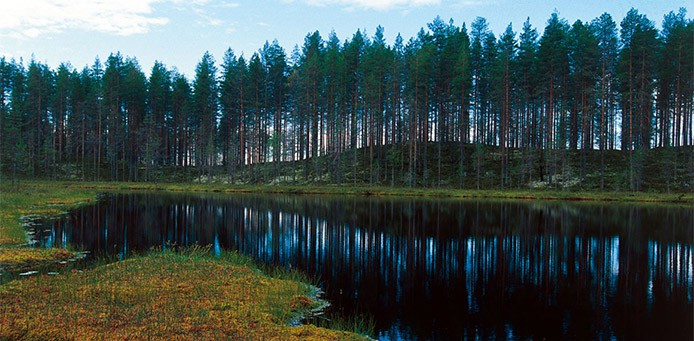 Raesärkät Trail
Level (*) One bear
Raesärkät in Nurmes is a lovely spot for a day-trip in a scenery of rolling ridges. The area has been named after a narrow stretch of ridges running from north-west to south-east. Other attractions include peaceful mires, river bends and old forestland with plenty of wildlife. Raesärkät has been appreciated by nature lovers for decades. It is a popular recreation area for people living close to the area.
The forests in Raesärkät have both protected and recreational areas. As a rule, restoration and nature management is allowed in a protected forest. In a recreational forest, the owner can practice small scale forestry.
The area can be found on the northern side of the Nurmes – Kuopio road (75) pohjoispuolella. A round-trip trail is not available, but the area has a hiking trail following an old carriage route.
Raesärkät in a Nutshell
Nurmes, North Karelia
Area 7 km2
Founded in 2000
Further Info:
Driving Instructions:
Drive 17 km toward Kuopio from the main road 6 junction. From there, follow the signs to Raesärkät on the right. The signs will guide you all the way to the Raesärkät parking area. There are several turns to many directions on the way.
Photo: Reino Turunen