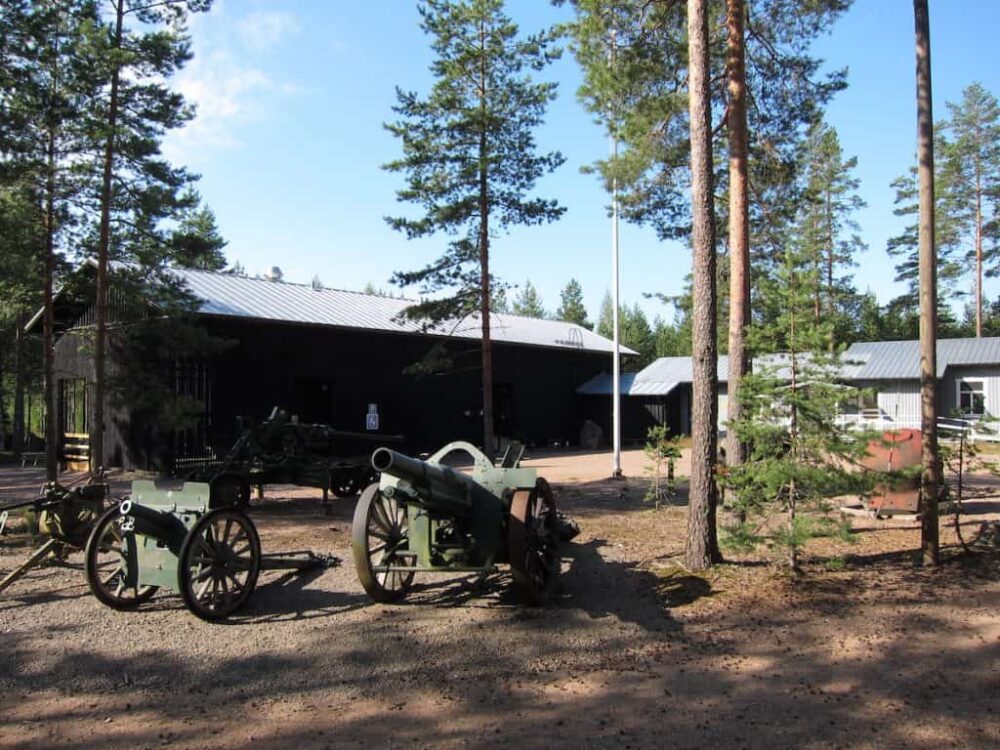 Virolahti Bunker Museum
Some 20 kilometres from Hamina toward Virojoki, by national road 7, there's a bunker museum founded by the Virolahti municipality and the local war veterans' associations in 1980. The governing body of the museum is the Virolahti municipal executive board.
The basic exhibition is called "The Salpa Line starts from Virolahti". It illustrates the permanent fortifications constructed along Finland's eastern border from the Gulf of Finland to Salla, and the field fortifications from Salla to the Arctic Ocean in 1940-1941 and 1944. The museum grounds have four restored Salpa Line bunkers: machine-gun and anti-tank bunkers and infantry shelters.
Opening hours: 1 June – 31 August, daily at 10 a.m. – 6 p.m.
Services: a cafe, and restaurant services on request
Visiting address:
Vaalimaantie 1318, FI-49960 Ala-Pihlaja
Further info:
www.salpakeskus.fi/fi/bunkkerimuseo-0
Vaalimaantie 1318
FI-49960 Ala-Pihlaja