Via Karelia is a great starting point for a multitude of hiking routes and trails. Many Reserve areas have their own short trails. Each trail is introduced with their respective Reserve Area, comprising an important part of the hiking network. To avoid overlapping, the Nature Reserve trails are not included in the list below.
Many hiking trails near Via Karelia form a longer hiking route, travelling from one reserve area to another, through commercial forests. Some of the trails run mainly or entirely in commercial forests. This pertains to many of the southern trails, but some of the northern ones, too.
We have also listed some shorter trails that are not in Reserve areas.
When you travel by car, you hardly plan for a longer hike, but nothing stops you from considering that. Via Karelia's sites can evoke a desire to experience the same by foot or by skis.
Whether you plan a short trip or a longer hike, Via Karelia has endless possibilities, especially when you include the trails and facilities offered by 40 Reserve areas. Including them, there are almost a hundred short and longer routes nearby. You can roam the trails for weeks, take a day trip or just stop and have a snack while enjoying lovely sights.
Everyman's rights entitle you to go off road outside the marked trails, too.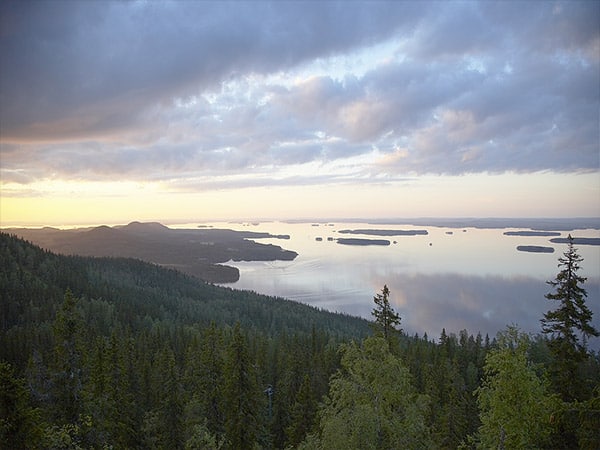 List of Hiking Routes and Trails
The south end of the route is at Mikkolanniemi Activity Centre, east shore of lake Rautjärvi, and it ends at Papinniemi Camping Area, by Pyhäjärvi, in Uukuniemi church village.
From Mikkolanniemi, the hiking route continues as "Mikkiksen tarinapolku" trail. First, there's a Lapp hut, and at the other end of the trail at Virtsalampi pond, there's a lean-to close to the road, where the actual route runs.
Read more