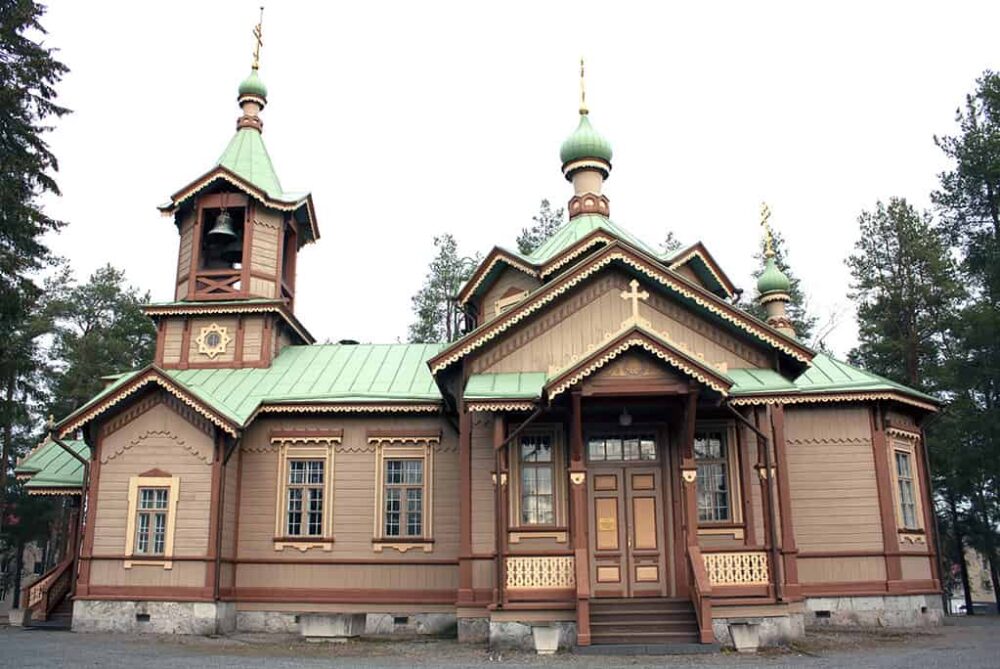 P Church of Nicholas
The journey continues towards the center, along a red-paved street. The color says that on that street, cyclists have the right to drive ahead. After the large office building, turn right towards St. Nicholas Church. The church stands on a small hill at the northern end of Kirkkokatu. From the southern end of the street is the main church of the Joensuu Lutheran parish.

Orthodoxy has been a key factor in Karelian life. It has rhythmized the passage of the year between fasting and festive times. It has brought people together for a variety of occasions and helped preserve many traditions to this day, such as the love that children love.

The Church of St. Nicholas was built in 1887 on the initiative of local merchants and mainly by support forces. The style is more spectacular Karelian with its woodcarvings and gilded domes. Inside, original artefacts such as the iconostasis, which was painted in the Alexander Nevsky Monastery in St. Petersburg, have been preserved.
Kirkkokatu 32, 80100 Joensuu
+358 40 0397900