War Memorials on Via Karelia
Running from Virolahti all the way to Salla, the route of Via Karelia has many memorials from the Second World War. They tell a tale of a heroic battle for independence and an exceptional European survival story amidst the great war.
Finland was the only country fighting for the defeated side that did not experience occupation during the war or post-war. Neither did the inner parts of Finland ever see ground warfare, unlike other countries of continental Europe partaking the war. In all the other warfaring countries in continental Europe, frontiers ran in two directions through their land.
Via Karelia has many WW II war memorials. They actually date back to three different wars in 1939-1945. Therefore it is not an easy task to make sense of how they the memorials relate to each other chronologically and in military historical perspective. Battles were not continuous en route of Via Karelia. An unbroken front line never ran in the vicinity of the route.
In the southern part of Via Karelia, there are hardly any memorial sites. This is because parts of Karelia were signed over to the Soviet Union. After the Winter War, Finland lost the Karelian isthmus and Karelian regions north of Lake Ladoga. Finland lost the same area again when the Continuation War ended in the autumn of 1944. The majority of the most significant battles were fought there.
South of Ilomantsi, all the battles of the Winter War, and nearly all the battles of the Continuation War - apart from the Ilomantsi battle - took place on the eastern side of the current border.
Therefore, on the southern side of Ilomantsi, the sites commemorating war are mostly fortifications, such as restored structures of the Salpa Line, the last line of Finnish defense. The Salpa Line follows Via Karelia all the way up north. It never saw actual battle.
Some of the Salpa Line fortifications were built on battle sites of the Winter War, because these sites were considered as strategically important. The Line did not yet exist in the Winter War.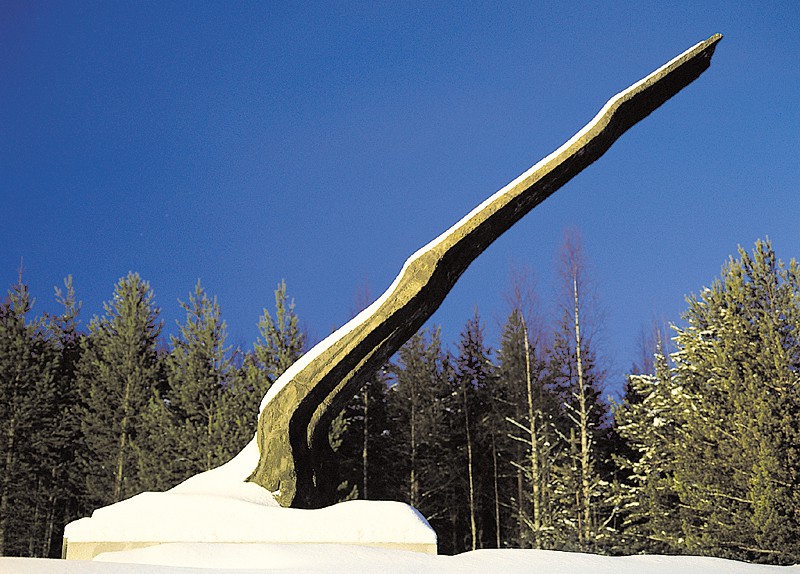 Alvar Aalto: Flame statue
Military historical sites on map
List of military historical sites
The House offers restaurant services and an exhibition on military history. Artefacts are exhibited indoors, and outside there are artillery guns, a dugout and an opportunity to watch a short…
Read more