The Tohmajärvi coat of arms has an anvil and a red flame, symbolising the old iron industry in the region.
The municipality is characterised by forested hills and large mires. The grove zone of Lake Ladoga is very lush and impressive.
The main cultural attraction is the region's oldest wooden church in Kirkkoniemi, dating back to 1756. The location has been called the most beautiful spot for a church in Finland.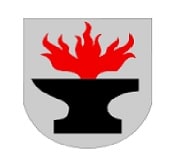 Järnefeltintie 1
FI-82600 Tohmajärvi
040 105 4000