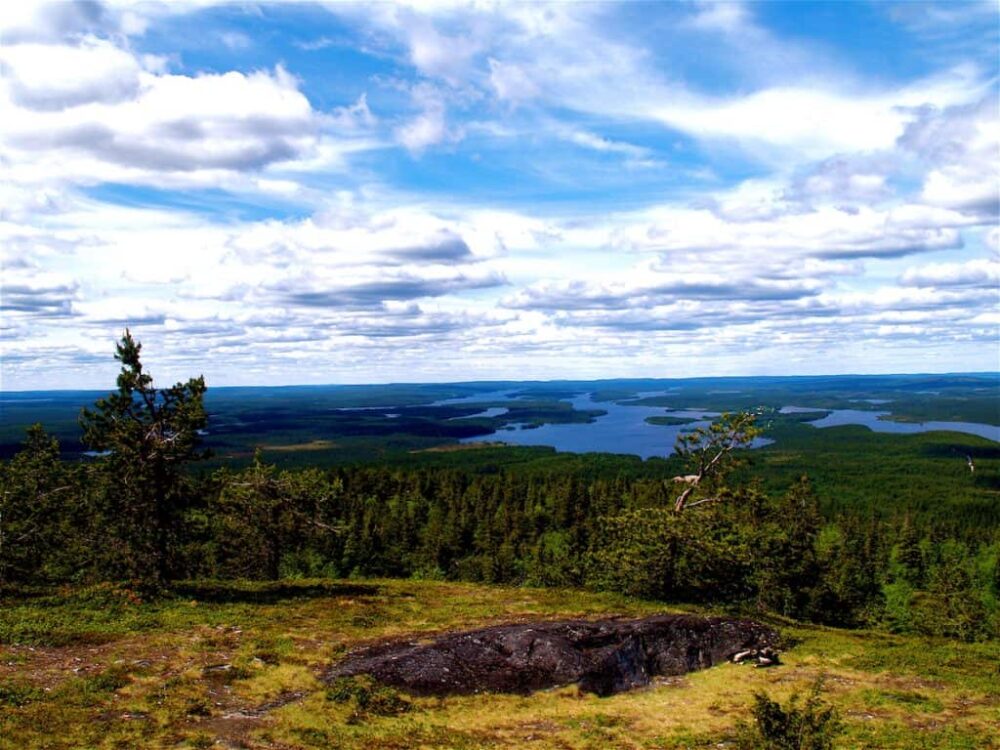 Iivaara
Level (*) One bear
The Iivaara Natura area in south Kuusamo has age-old hunting and fishing grounds. More recently, hikers have started to become interested in the area. Iivaara's nature type is wilderness. The base of the area consists of precious old forests, presenting the northern forest nature at its best. A hiking trail runs through the area. There are also round-trip trails of different lengths. There's an open wilderness hut in Näätälampi. The abundance of dead wood provides for specific bird species, making Iivaara a well-known spot for bird observers.
The Iivaara – Jousivaara Nature Reserve has two parts: Iivaara – Penikkavaara and Laihanvaara – Jousivaara, and the adjoining grove and mire reserves. The latter area does not have facilities for camping. In Laihanvaara, there's a valuable traditional landscape in Virmajoki – a meadow, where water has been led by damming to bring fertile sludge to the area.
The nearest parking area in Iivaara is on the Hiltusentie road. It marks the northern starting point of the Iivaara trail. The distance from the parking area to the top of Iivaara is 3.5km, and to the open wilderness hut in Näätälampi, 5.2km.
Iivaara in a Nutshell
Kuusamo, North Ostrobothnia
Area: 24km2
Founded in 1998
Further info:
Driving instructions:
From main road 5, 6km south of Kuusamo, turn east to the Lämsänkyläntie road. Continue for 6km to the junction of the Hiltusentie road. Continue the Hiltusentie road for 19km, where you can find the Iivaara parking area on the left side of the road.