Juortanansalo – Lapinsuo Mire Reserve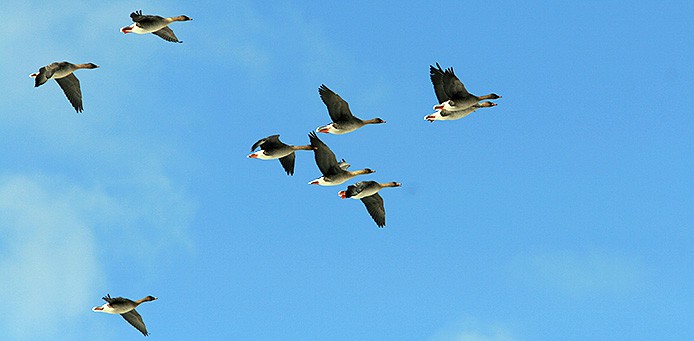 Juortanansalo – Lapinsuo Mire Reserve
Level: (* *) two bears
The Juortanansalo – Lapinsuo Mire Reserve represents the real wilds of the Friendship Park. It is a genuine find for hikers, who love mires and travelling off the beaten path. The Kuhmo UKK trail runs through the eastern part and makes the area accessible also to less experienced hikers. You can find a Lean-to at Riionlampi by the trail.
Of the areas belonging to the Friendship Park, Juortanansalo – Lapinsuo is not the most famous one. However, the area is not any less significant, nor are its natural values less important.
The local nature is typical of taiga: old, forests with trees covered in bead moss, a multitude of different mire types, small ponds and streams. You can find barren marshlands and wet poor fens. At places, there are more lush patches of forest.
The abundant wildlife is typical of taiga: wild forest reindeers, elks, bears, wolves, wolverines, otters, small apex predators, gamebirds, woodpeckers, Siberian jays, bean geese, whoopers, cranes, ruffs, birds of prey, small birds typical of old forests, and many others.
The Vartius – Suomussalmi gravel road (9127) runs through the area and offers many starting points for independent hikers.
Väärälampi on the south-eastern side of the area is another viable starting point for a hike. There's also a lovely open wilderness hut.
The Area in a Nutshell
Kuhmo, Kainuu
Area: 38km2
Founded in 1988
Further info:
www.luontoon.fi/juortanansalo-lapinsuo
Jouni Laaksonen (ed.): Kainuun luontokohdeopas, Edita 2005.
Driving instructions:
From Via Karelia (912), turn toward Vartius and Kostamus (road 89). From there, you can take the road 9127. There is an information board along the road at the point where the UKK Trail crosses the road.
Photo: Ari Meriruoko