Nature and Culture Trail in Kontiolahti Church Village 4km
Nature and Culture Trail in Kontiolahti Church Village 4km
The round-trip trail runs in the surroundings of Kontiolahti church village and on the waterfront of lake Höytiäinen. You'll see forest trail, duckboards, narrow roads and a stretch of the main village street.
The trail runs on the area between the church village and the 10th largest lake in Finland, Höytiäinen (293km2). The terrain mainly consists of rugged pine heath and accretion land of Höytiäinen (a 100–400m zone). There are also lush, grove-like spots and some farm land.
The Kontiolahti church village area has had permanent farming settlement already in the early 17th century. When lake Höytiäinen was drained in 1859, the water level sank 9.5 metres. The signs are clearly visible on the shoreline.
The route starts from Kotiseutukeskus in the Village, by the skating hall and the sports centre. Firstly, the trail runs on pine heath and crosses a running trail many times. Then, you'll climb up to Honkavaara, 35 metres above the lake, through spruces that are 100 years old. From the top, you can see down to lake Höytiäinen.
Coming down, you'll enter the old lake bottom through rocky, old shoreline. The rugged land reminds a sea shore with sinuous small pines, rocks and sand.
The highlight of the shoreline trail is Vierevänniemi with its sandy beaches. It's a good place for swimming and fishing European grayling.
Going further, the terrain turns into more lush with deciduous trees. The trail passes an old cemetery, a short stretch of the main street, and turns into an alley leading to the rectory. Just before the rectory, built in 1883, the route takes you to an open farmland through a birch forest. Then you'll go through an old slash-and-burn forest and enter the road leading to the starting point, Kotiseutukeskus.
Further info: www.kontiolahti.fi
Hiking guide in Finnish: Pohjois-Karjalan vaellusreittiopas, Edita 2004.
Driving instructions: On main road 6 from Joensuu to Kajaani, there's a sign to Kontiolahti near the water tower. Then, you'll reach the Yhdystie road. Drive down to the T-crossing, turn left and continue on Keskuskatu street for about 150 metres. There's a sign to Kotiseutukeskus (Road: Vierevänniementie). Drive for about 400 metres: the Kotiseutukeskus building is on the left, and the skating hall's parking area is on the right. The trail will start between them.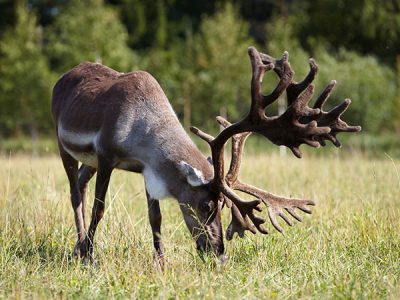 Vierevänniementie 5
FI-81100 Kontiolahti