Taitajan Taival Hiking Trail, Ilomantsi 31km
Taitajan Taival Hiking Trail, Ilomantsi 31km
Taitajan Taival is a Hiking Trail starting from the Petkeljärvi National Park and running to Mekrijärvi village north of Ilomantsi, and more specifically to Sissola, the home of folklore singer Simana Sissonen. The trail does not enter the Ilomantsi village, but there's a connecting path (8km) to Ilomantsi at Hirsijärvi lean-to.
After leaving Petkeljärvi, the trail runs on ridges towards lake Koitere, ensuring beautiful views down to the lake. After leaving the National Park, Taitajan Taival Trail runs a long way in the Petkeljärvi – Putkelanharju Natura 2000 area. The part of Taitajan Taipale Trail on the lake Mekrijärvi side follows the Koitajoki river.
The trail varies from easy to rocky, and runs over hills. The part of the Trail on the lake Mekrijärvi side follows the Koitajoki river.
Established in the turning point of the 1950's to 1960's, Taitajan Taival is the oldest hiking trail in North Karelia. The very same trail running on ridges is an age-old travelling route. The ridges have been used as a route to Mekrijärvi and from there, the route has continued on the Koitajoki river and Pielisjoki river. These lead to old White Karelian trading routes, going all the way to the salmon waters of the Bothnian Gulf, and to Oulu and Tornio.
Simana Sissonen of Mekrijärvi is the most noteworthy folklore singer on the Finnish side of Karelia. His legacy is over 4,000 lines of poetry. In early 19th century, the owner of the Sissola house was a great conjurer and exorcist, making his house well worth visiting.
The trail also passes many military historical sites. They are mentioned in other sections of this site.
Further info: www.ilomantsi.fi
Driving instructions: starting point in Petkeljärvi National Park, ending at Mekrijärvi village close to Via Karelia, north of Ilomantsi. Both have signs on Via Karelia.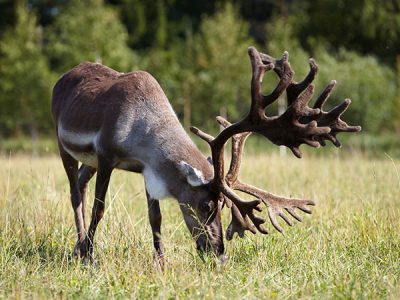 n/a